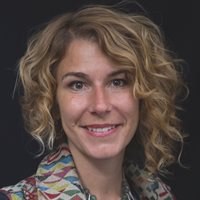 We are delighted to announce that Dr Holly Porter will be joining the Centre for Gender Studies as University Lecturer in Gender Studies from September 2019. Dr Porter is currently a Research Fellow in the Department of International Development at the London School of Economics and holds a Marie Skłodowska-Curie Fellowship with the Institute of Development Policy and Management (University of Antwerp) and the Conflict Research Group (Ghent University).
Dr Porter's research has focused on gender, sexualities, violence, and local notions of social healing and justice, particularly on women's experiences after rape in northern Uganda where she has lived for more than ten years. Previously, she has worked in South Sudan, Bosnia and Herzegovina, Azerbaijan, and Palestine in the fields of access to justice, gender-based violence, transitional justice, peacebuilding and human rights.
She is the author of After rape: violence justice and social harmony in Uganda, published by Cambridge University Press. Her work has also been published in journals, including Africa, the Women's Studies International Forum, and the Journal of Eastern African Studies.
Selected publications: