As part of our alumni outreach programme, we ask one of our POLIS alumni per term for their memories of Cambridge, as well as an update on what they are doing now. Our alumnus for Michaelmas 2015 is Matthew Neuhaus.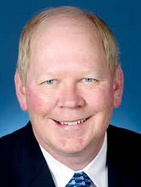 NAME: Matthew Neuhaus
DEGREE OBTAINED: MPhil International Relations
COLLEGE: Trinity Hall
CURRENT ROLE: Visiting Fellow, Lauterpacht Centre for International Law, University of Cambridge
"From Cambridge to Africa and back- Travels of an Australian Diplomat"
In 1985 I first came to Cambridge to study for an MPhil in International Relations. I had recently joined the Australian Foreign Service, and this was a great opportunity to develop my skills further. I enjoyed Philip Towle's lunchtime seminars with the great and the good- and the not so good- at Queens' College, Brownlie and Greenwood's lectures on International Law, and seminars on African history. A highlight was joining the Cambridge team on an international law moot in The Hague. The friendliness of the Trinity Hall MCR, and chapel and formal dinners in its ancient courts by the Cam were very special for a young man from "the colonies".
Little did I know that my MPhil thesis on "The Commonwealth's Role in Contemporary Crises" with special reference to Rhodesia, under the supervision of Professor Anthony Low would define my life. Firstly, I married his daughter- though we didn't meet until my degree was awarded! Then I went on to be Director of the Political Affairs Division of the Commonwealth Secretariat in London from 2002 to 2008 and most recently the Australian Ambassador to Zimbabwe for the last four years. 
Along the way, I undertook postings to Papua New Guinea, the United Nations in New York and Nigeria. I squeezed a further few months in Cambridge as a Visiting Fellow to the Centre for International Studies in 1994 after my UN posting, when I wrote on the UN's Security Role. Much of my career seems to have involved dealing with dictators- with General Sani Abacha in Nigeria, President Mugabe in Zimbabwe, and military leaders like President Musharraf of Pakistan and Commodore Bainimarama of Fiji while at the Commonwealth Secretariat. It has certainly made for an interesting career, greatly assisted by my education and training at Cambridge.
This time around, I am a Visiting Fellow at the Lauterpacht Centre for International Law, working on two projects- reform of the Commonwealth Secretariat and Peace building in Africa. It has been great to engage again with POLIS and the Centre for African Studies in the splendid new facility of the Alison Richard Building. A particular pleasure has been the POLIS seminars convened by Dr Marc Weller, Director of the Lauterpacht Centre, to which I have contributed- and which it has been wonderful to see Dr Towle continuing to attend. 
I strongly recommend to former MPhil colleagues the mid-career break option of a few months back in Cambridge to de-stress, think and write. One of the great strengths of the University of Cambridge is the flexibility it provides for students, graduates and former members- both in the Colleges (my return to the friendly Fellowship of the Senior Combination Room of Trinity Hall has been equally stimulating) and across the institutions. It truly is a University for all ages and an international crossroads, and remains at the cutting edge of research and debate. Furthermore, punting on the Cam and May Week remains as much fun in ones 50s as in ones 20s! In ancient Cambridge, you never feel too old. It will again stay with me when I move on to my next position at the Department of Foreign Affairs and Trade in Canberra, Australia.