Spotlight: Alex Rushmer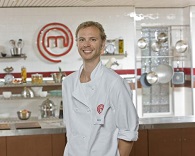 (Trinity Hall, 2012)
"The prospect of applying to Cambridge didn't enter my head until late in my lower sixth year. Even then, the notion had to be implanted by my history teacher. An open day on a glorious afternoon in early May nurtured the thought and it took root in an unshakeable way. My senior tutor once described Cambridge as 'Disneyland for academics', putting into words a notion that I'd had since I first set eyes on the city as a spellbound 18 year old. Most of that day is a blur, but I do remember a near oppressive heat radiating through the high windows of the anthropology museum, an unforgettable warm scent coming from the exhibits.
I adored my Part I, taken in Archaeology & Anthropology, but by the time my second year rolled around, the pull of politics was too great. Having taken the subject at A-Level, it wasn't a great sea change. The great driving force was a desire to try to make sense of the upheavals of a post 9/11 new world order. I'd watched in awe as the American election of 2000 unraveled in a morass of complexity and looked on in increasing frustration at Blair and Bush's attempts to shape the world to their own desires. To a newly-enfranchised and liberal minded undergraduate, it was an easy decision to make the switch.
The level of intellectual rigour that is required during a one-on-one with someone who will always be many steps ahead of you was intimidating as well as exciting. I wasn't just being taught by the people who had merely read all the secondary texts we were studying- I was having to go twelve rounds with the people who had actually written those commentaries, essays and journal articles.
My third year was spent under the guidance of a new Director of Studies and offered the opportunity to study areas that truly excited me. I learned how to apply the concepts, philosophies and principles of political thought onto the tumultuous history of 20th Century Russia and the intricacies of what causes populations to revolt.Whilst all supervisions presented their own unique challenges and rewards, the most difficult and satisfying were those to be had over the infamous POL5 paper. The spectrum of this single exam was so vast it seemed almost limitless. Only through a series of meetings and seminars with David Runciman and Helen Thompson did it become possible to crystallise thoughts and learn how to create arguments malleable enough to fit at least one of the multitude of questions that would be set. My chosen topic was the rise of deceit and lies within politics. Looking back through the microscope of history at this subject, the issues seem almost quaint in comparison to the era of 'alternative facts'  in which we now find ourselves.
After graduating, I spent a year in London. A disastrous interview for a job with a member of the shadow cabinet moved me to question what it was I actually wanted to do and I shifted my focus from the dark arts of politics to the far more satisfying arts of gastronomy. I took a job in an independent cookware shop and spent my mornings talking food with like-minded people, my lunchtimes shopping for ingredients and my evenings cooking elaborate meals. A brief return to my hometown in the North West soon punctuated by an irresistible pull back to the city I'd fallen in love with as an undergraduate.
My move back to Cambridge coincided with a surprisingly successful application to take part in Masterchef, the BBC competitive cookery show. Even more surprising was how far I got in the competition, eventually finishing as a runner-up in a final which offered experiences far beyond any I could have imagined, and a platform on which to build a career as a chef.
I opened The Hole In The Wall, six miles outside of Cambridge, in 2011. Since then I've focused on creating a restaurant with a significant reputation both locally and nationally. Positive reviews in the Sunday Telegraph and The Independent preceded a Cambridge News 'Restaurant of the Year' award in 2015 as well as runners-up nods in the prestigious Observer Food Monthly awards for both 'Best Restaurant' and 'Best Sunday Lunch'. The restaurant has been listed in all major food guides over the last six years and earlier this year was named one of the Top 100 Restaurants in the UK by The Sunday Times. 

Despite the dedication required to run a successful restaurant- working weeks running to 80 or even 90 hours are not uncommon- my interest in politics hasn't waned. During my time as an undergraduate, I developed a seemingly insatiable hunger for answers and a nagging craving to try to make sense of the global political maelstrom that appears to be engulfing us. The excellent Talking Politics podcast, hosted by my former DoS and current Head of Department Professor David Runciman, provides a much needed regular dose of discussion and analysis amidst the immediate insantiy of running a kitchen and the wider reaching madness of the Brexit/Trump world we now inhabit. 
Of course, the jump from politics to a professional kitchen is a curious one. Superficially there is little to link the two world- one being so amorphous and ambiguous, the other so practical and deliberate. But underpinning both, from my perspective, is a simple desire for understanding and a wish to create order out of chaos."
Alex runs The Hole In The Wall restaurant in Little Wilbraham.