Race and Racism in International Relations
Confronting the Global Colour Line
Edited by Alexander Anievas, Nivi Manchanda, Robbie Shilliam
Published by Routledge November 2014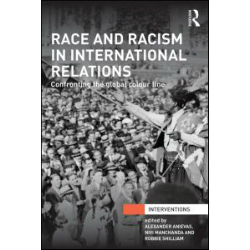 International Relations, as a discipline, does not grant race and racism explanatory agency in its conventional analyses, despite such issues being integral to the birth of the discipline. Race and Racism in International Relations seeks to remedy this oversight by acting as a catalyst for remembering, exposing and critically re-articulating the central importance of race and racism in International Relations.
Focusing especially on the theoretical and political legacy of W.E.B. Du Bois's concept of the "colour line", the cutting edge contributions in this text provide an accessible entry point for both International Relations students and scholars into the literature and debates on race and racism by borrowing insights from disciplines such as history, anthropology and sociology where race and race theory figures more prominently; yet they also suggest that the field of IR is itself an intellectually and strategic field through which to further confront the global colour line.
Drawing together a wide range of contributors, this much-needed text will be essential reading for students and scholars in a range of areas including Postcolonial studies, race/racism in world politics and international relations theory.
---
The Longest Afternoon
The 400 Men Who Decided the Battle of Waterloo
By Brendan Simms
Published by Penguin September 2014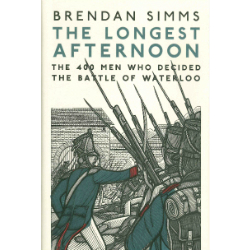 On 18 June 1815, at a farmhouse in Belgium, the fate of Europe was decided. Brendan Simms' gripping, minute-by-minute account tells the story of how, against all the odds, a small band of soldiers defied Napoleon and won the Battle of Waterloo.
Europe had been at war almost continuously for over twenty years. After a short respite in exile, Napoleon returned to France and threatened another generation of fighting across the devastated and exhausted continent. Near Waterloo in present-day Belgium two large, hastily mobilized armies faced each other to decide the future of Europe.
Unknown either to Napoleon or Wellington, the battle would be decided by an elite group of British and German troops given the task of defending the farmhouse of La Haye Sainte. This book tells their extraordinary tale, brilliantly capturing the fear, chaos and chanciness of battle and drawing on many previously untapped eye-witness reports. It shows how, through determination, cunning and fighting spirit, some 400 soldiers frustrated many thousands of French attackers for long enough to deny victory to Napoleon – and change the course of history.
---
The Longue Durée of the Far-Right
An International Historical Sociology
Edited by Alexander Anievas, Richard Saull, Neil Davidson, Adam Fabry
Published by Routledge August 2014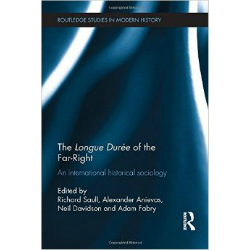 This volume brings together a number of international scholars to offer an original analysis of far-right movements and politics, challenging the existing literature through a very different methodological and theoretical perspective. The approach offered here is that of 'longue durée' analysis, whereby the far-right is understood as an evolving subject of capitalist modernity. The authors argue that an assessment of the contemporary characteristics of the far-right needs to consider the ways in which it is a product of deeper and longer-term structures of socio-economic and political development, than, for example, the inter-war crises of capitalism. The book aims to provide a critical and theoretically-informed assessment of the history of the far-right that centres on the international as key to any understanding of its evolution, and which distinguishes between the fascist and non-fascist variants as an essential precondition for comprehending the far-right presence in contemporary politics.
---
Egypt's Long Revolution: Protest Movements and Uprisings
By Maha Abdelrahman
Published by Routledge August 2014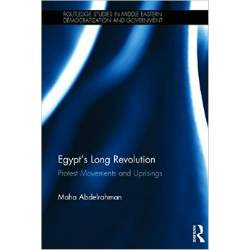 The millions of Egyptians who returned to the heart of Cairo and Egypt's other major cities for 18 days until the eventual toppling of the Mubarak regime were orderly without an organisation, inspired without a leader, and single-minded without one guiding political ideology. This book examines the decade long protest movements which created the context for the January 2011 mass uprising. It tells the story of Egypt's long revolutionary process by exploring its genealogy in the decade before 25 January 2011 and tracing its development in the three years that have followed.
The book analyses new forms of political mobilisation that arose in response to ever-increasing grievances against authoritarian politics, deteriorating living conditions for the majority of Egyptians as a consequence of neo-liberal policies and the machinery of crony capitalism, and an almost total abandoning by the state of its responsibilities to society at large. It argues that the increasing societal pressures from different quarters such as labour groups, pro-democracy movements and ordinary citizens during this period culminated in an intensifying culture of protest and activism that was vital in the lead up to the dramatic overthrow of Mubarak. It, also, argues that the features of these new forms of activism and political mobilisation have contributed to shaping the political process since the downfall of Mubarak.
Based on research undertaken since 2002, Egypt's Long Revolution is an essential resource for scholars and researchers with an interest in social movements, comparative politics and Middle East Politics in general.
---
North Africa's Arab Spring
Edited by George Joffé
Published by Routledge August 2014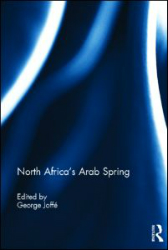 This book addresses issues surrounding the evolution of the Arab Spring in North Africa. After a general introduction and explanation of the events on a region-wide basis, it turns to examine aspects of each of the countries concerned. The role of the Muslim Brotherhood during the Nasser regime and in the contemporary situation is compared, together with an analysis of the emergence of new political parties in Egypt. The book analyses the links between social media and satellite television during the revolution in Egypt. This is followed by a study of the intellectual and cultural background to the Tunisian revolution and an analysis of the new political parties in Tunisia. It also looks at the revolution process in Libya and concludes with a study of why there was no revolution in Algeria and how the Moroccan monarchy was able to sideline those who challenged it at the price of constitutional changes that are essentially cosmetic.
This book was originally published as a special issue of The Journal of North African Studies. 
---
 Breaking Democracy's Spell
By John Dunn
Published by Yale University Press July 2014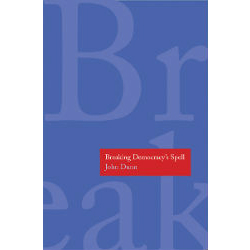 In this timely and important work, eminent political theorist John Dunn argues that democracy is not synonymous with good government. The author explores the labyrinthine reality behind the basic concept of democracy, demonstrating how the political system that people in the West generally view as straightforward and obvious is, in fact, deeply unclear and, in many cases, dysfunctional. Consisting of four thought-provoking lectures, Dunn's book sketches the path by which democracy became the only form of government with moral legitimacy, analyses the contradictions and pitfalls of modern American democracy, and challenges the academic world to take responsibility for giving the world a more coherent understanding of this widely misrepresented political institution. Suggesting that the supposedly ideal marriage of liberal economics with liberal democracy can neither ensure its continuance nor even address the problems of contemporary life, this courageous analysis attempts to show how we came to be so gripped by democracy's spell and why we must now learn to break it. 
---
Politics
By David Runciman
Published by Profile Books June 2014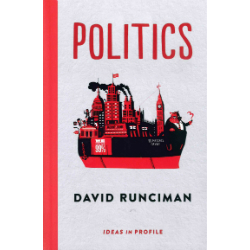 In the first title of an exciting new series one of the world's leading political scientists asks the big questions about politics: what is it, why we do we need it and where, in these turbulent times, is it heading? From the gap between rich and poor to the impact of social media, via Machiavelli, Hobbes and Weber, Runciman's comprehensive short introduction is invaluable to those studying politics or those who want to know how life in Denmark became more comfortable than in Syria.
Fusing animation and images from the award winning animators behind RSA Animates, beautifully adapted to both print and digital formats, the Ideas in Profile series boldly reinvents what introductions can and should be in the twenty-first century. Concise, clear, relevant, entertaining, original and global in scope, Politics makes essential reading - and viewing for students and general readers.
---
Capital, the State, and War
Class Conflict and Geopolitics in the Thirty Years' Crisis, 1914-1945
By Alexander Anievas
Published by University of Michigan Press April 2014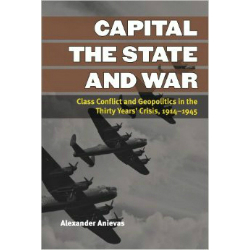 The history of the modern social sciences can be seen as a series of attempts to confront the challenges of social disorder and revolution wrought by the international expansion of capitalist social relations. Alexander Anievas focuses on one particularly significant aspect of this story: the intersocietal or geosocial origins of the two world wars, and, more broadly, the confluence of factors behind the Thirty Years' Crisis between 1914 and 1945.
Anievas presents the Thirty Years' Crisis as a result of the development of global capitalism with all its destabilizing social and geopolitical consequences, particularly the intertwined and co-constitutive nature of imperial rivalries, social revolutions, and anti-colonial struggles. Building on the theory of uneven and combined development, he unites geopolitical and sociological explanations into a single framework, thereby circumventing the analytical stalemate between primacy of domestic politics and primacy of foreign policy approaches.
---
Tibet
An Unfinished Story
By Stefan Halper and Lezlee Brown Halper
Published by Hurst & Company, London April 2014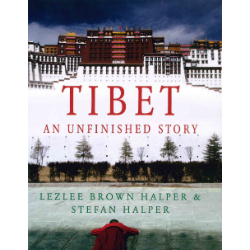 Tibet's enduring myth, animated by the tales of Himalayan adventures, British military expeditions, and the novel, Lost Horizons, remains an inspirational fantasy, a modern morality play about the failure of brutality to subdue the human spirit. Tibet also exercises immense 'soft power' as one of the lenses through which the world views China.
This book traces the origins and manifestations of the Tibetan myth, as propagated by Younghusband, Madame Blavatsky, Himmler, Acheson and Roosevelt. The authors discuss how, after World War II, Tibet – isolated, misunderstood and with a tiny elite unschooled in political-military realities – misread the diplomacy between its two giant neighbours, India and China, forlornly hoping London or Washington might intervene. The PLA sought nothing less than to deconstruct traditional Tibet, unseat the Dalai Lama and 'absorb' this vast region into the People's Republic, and Lhasa succumbed to China's invasion in 1950.
Drawing on declassified CIA and Chinese documents, the authors reveal Mao's collusion with Stalin to subdue Tibet, double-dealing by Nehru, the brilliant diplomacy of Chou En-lai and how Washington see-sawed between the China lobby, who insisted there be no backing for an independent Tibet, and presidents Truman and later Eisenhower, who initiated a covert CIA programme to support the Dalai Lama and resist Chinese occupation. It is an ignoble saga with few heroes, if any, other than ordinary Tibetans.
---
International Relations: A beginners Guide
By Charles Jones
Published by Oneworld March 2014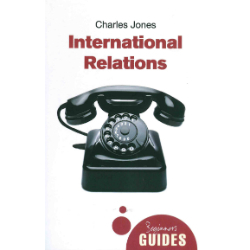 Today, more than ever, we live in a global world. Whether it's war, economics, politics, or law, our lives are influenced by a complex web of cross-border transactions. Dr Charles Jones ably provides the building blocks to understand these interactions, outlining the competing theories that attempt to explain them. Arguing that the strength of International Relations lies in its contradictions – it's not a single discipline but a fascinating mess of history, politics, economics, sociology, law, anthropology, and cultural studies – he provides a lively discussion of the limitations of the field, but also why it is so essential.
Covering conflict, history, and theory, and with a major focus on the global economy, this is the perfect primer for aspiring students of International Relations, workers in an international context, and citizens across the globe.
---
The Art of Attraction
Soft Power and the UK's Role in the World
By Christopher Hill and Sarah Beadle
Published by British Academy for the Humanities and Social Sciences March 2014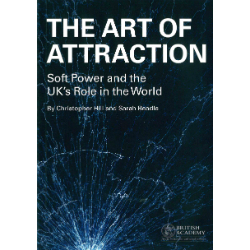 The concept of soft power – the ability to influence the behaviour of others and obtain desired outcomes through attraction and co-option – was coined by British Academy Fellow Joseph Nye. Over the past decade, it has been the subject of considerable debate, as governments at home and overseas have sought to exploit their soft power assets in the face of power shifts in order to further their foreign policy objectives.
This report published by the British Academy discusses the nature and relevance of soft power in the context of how and why it matters for the UK. It analyses the UK's soft power resources and its ability to mobilise them, examines the main dilemmas, and includes a series of recommendations for policy-makers and wider society.
---
Europe
The Struggle for Supremacy, 1453 to the Present
By Brendan Simms
Published by Penguin March 2014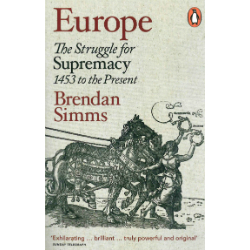 Empires have risen and fallen through history, yet by contrast Europe has remained stubbornly fractured, with each attempt to dominate the continent eventually thwarted. In Europe Brendan Simms recounts its compelling history over the last 550 years, from the fall of Constantinople to the rise of modern democracies. It is the story of highly competitive and mutually suspicious monarchies and republics; of empires, revolution, rivalry, unification and utopias.
As Europe's future seems once more unclear, this acclaimed account is essential for understanding its past.
---
Creativity and Science in Contemporary Argentine Literature: Between Romanticism and Formalism
By Joanna Page
Published by University of Calgary Press February 2014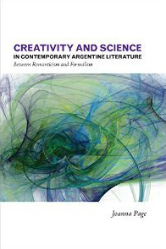 With a burgeoning academic interest in Latin American science fiction and cyber-fiction and in representations of science and technology in Latin American literature and cinema, this book adds new understanding to the growing body of interdisciplinary work on the relationship between literature and science in post-modern culture.
Joanna Page examines how contemporary fiction and literary theory in Argentina consistently employ theories and models from mathematics and science to probe the nature of innovation and evolution in literature. Theories of incompleteness, uncertainty, and chaos are often mobilized in European and North American literary and philosophical texts as metaphors for the inadequacy of our epistemological tools to probe the world's complexity. However, in recent Argentine fiction, these generalizations are put to very different uses: to map out the potential for artistic creativity and regeneration in times of crisis. Page focuses on texts by contemporary Argentine writers Ricardo Piglia, Guillermo Martínez and Marcelo Cohen, which draw on theories of formal systems, chaos, emergence, and complexity to counter proclamations of the end of philosophy or the exhaustion of literature in the postmodern era.
This book makes a significant contribution to our understanding of how newness and creativity have been theorized, tracing often unexpected relationships between thinkers such as Nietzsche, Deleuze, and the Russian Formalists. It is also the first time that a major study in English has been published on the work of Martínez, Piglia, or Cohen.
A free PDF of the book is available here
---
 Re-balancing China
Essays on the Global Financial Crisis, Industrial Policy and International Relations
By Peter Nolan
Published by Anthem Press February 2014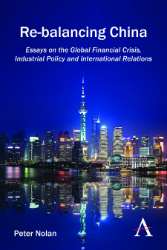 Re-balancing China addresses three key sets of issues in China's political economy. Part One provides an analysis of the profound effect of the global financial crisis upon China's economy, as well as the positive impact of the massive rescue package that was implemented in response to the crisis.
Part Two focuses on the challenge of globalisation for China's industrial policy. After more than two decades of industrial policy, China still has a negligible number of large firms that are competitive in global markets. China's experience presents a fundamental challenge to traditional concepts of industrial policy and development.
Part Three examines China's international relations – in particular, its relationship with the US and the interactions between the two countries in the East and South China Seas.
---
Science, Policy and Politics of Modern Agricultural System
Edited by Nazia Mintz-Habib,  Mohamed Behnassi, Shabbir A. Shahid
Published by Springer January 2014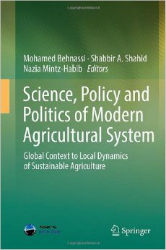 This book arises from a 2011 international conference entitled Climate Change, Agri-Food, Fisheries and Ecosystems: Reinventing Research, Innovation, and Policy Agendas for an Environmentally and Socially-Balanced Growth (ICCAFFE2011), organized by the North-South Center for Social Sciences (NRCS) in collaboration with the Deutsche Gesellschaft für Internationale Zusammenarbeit (GIZ) GmbH, Germany and the Institute for Research and Development (IRD), France. Coverage focuses on the agricultural sector and helps improve understanding of the relationships between agriculture and the environment and between human communities and nature, so as to sustainably manage agricultural development. The contributors analyze the interdependence between sustainable agricultural development and environmental, economic and social dynamics; assess the impacts of soil degradation on agricultural productivity; present ways to enhance livestock production and recommend mechanisms for managing links between agro-biodiversity, climate change and livelihoods. Part I examines sustainable agriculture development and environmental, economic and social dynamics, addressing topics such as global climate change, agriculture and challenges including socio-economic factors, adaptation, poverty reduction and water management. Part II covers the impacts of soil degradation on agricultural productivity and discusses the use of expert systems to assess and manage degraded lands, agricultural productivity, land suitability and rehabilitation. Part III focuses on livestock production enhancements, such as feed resources and supplemental feeds for animals, and capacity building for women in dairy management. Part IV shares the outcomes of research in agro-biodiversity, climate change and livelihoods, addressing topics such as co-management of forests, carbon consumption models, biodiversity conservation and carbon sequestration, and scarce mangrove forests. Current environmental and agro-ecological research focuses on understanding the cause-consequence relationships between specific agricultural practices and land use, and the responses at different levels of ecosystems. This book is intended to contribute to this discussion.
---
Are South Africans Free?
by Lawrence Hamilton
Published by Bloomsbury 2014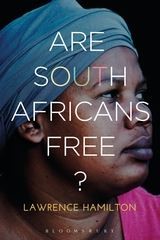 Despite South Africa's successful transition to democracy and lauded constitution, political freedom for the majority of South Africans remains elusive. The poor and unemployed majority are poorly represented and lack power and thus freedom. Under these conditions, the freedom of the privileged minority is also seriously impaired due to the costs of maintaining their relative security and well-being. Lawrence Hamilton is an internationally-known political theorist, who has spent ten years teaching in South African universities. In this unique book he brings ideas - political and philosophical - to the fore to understand a contemporary political conundrum. He outlines the persistent, unresolved problems characterizing contemporary South Africa: poverty and quality of life statistics that are appalling for a middle-income country, levels of inequality that make South Africa one of the most unequal places in the world, skewed economic and political representation that reproduces elites rather than generating opportunities for all and an electoral system that implements the idea of proportional representation so literally that it undermines meaningful representation. Are South Africans Free? aims not only to explain the current state of South Africa but to provide positive new directions and suggestions for institutional change. Hamilton argues that freedom as power in South Africa does not depend on good will, charity or duty, and it goes beyond the complete realization of the political and civil liberties currently safeguarded in its constitution. Such change will depend on courageous leadership, active citizenship, new forms of representation and a macroeconomic policy that offers radical redistribution of actual and potential wealth.
---
Intellectual Traditions in South Africa: Ideas, Individuals and Institutions 
Edited by Peter Vale, Lawrence Hamilton and Estelle H. Prinsloo
Published by University of KwaZulu-Natal Press 2014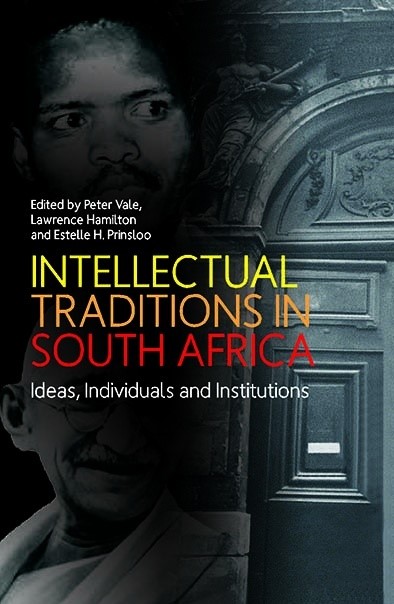 This rich volume not only deals with political traditions but gives attention to religious and communal intellectual practices. The scope covers interpretations of traditions such as African nationalism, Afrikaner thought, Black Consciousness, Christianity, feminism, Gandhian ways, Hinduism, Jewish responses, liberalism, Marxism, Muslim voices, Pan Africanism and posivitism. 'Only by rethinking the ideas that made us can we re-imagine the world,' says editor Peter Vale. The book's real value comes from the fact that it takes a great leap to rectify large lacuna in South Africa's historiography.
Powerful ideas, institutions and individuals have been central to various colonising and apartheid projects to directly control and subordinate much of the population. This form of extreme social engineering often fails, and generated unintended and unforeseen spaces for individual agency and competing ideas. The result was that even completely totalitarian systems of rule cannot completely stamp out individual human ingenuity and imagination.
---
Freedom Is Power: Liberty through Political Representation
By Lawrence Hamilton
Published by Cambridge University Press 2014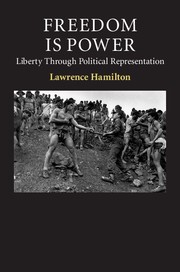 Using the history of political thought and real-world political contexts, including South Africa and the recent global financial crisis, this book argues that power is integral to freedom. It demonstrates how freedom depends upon power, and contends that liberty for all citizens is best maintained if conceived as power through political representation. Against those who de-politicise freedom through a romantic conception of 'the people' and faith in supposedly independent judicial and political institutions, Lawrence Hamilton argues that real modern freedom can only be achieved through representative and participative mechanisms that limit domination and empower classes and groups who become disempowered in the conflicts that inevitably pervade politics. This is a sophisticated contribution to contemporary political theory that will be of interest to scholars and students of history, politics, philosophy, economics, sociology, development studies and Southern African studies.
---
Transforming US Energy Innovation
Edited by Laura Diaz Anadon, Venkatesh Narayanamurti and Matthew Bunn 
Published by Cambridge University Press 2014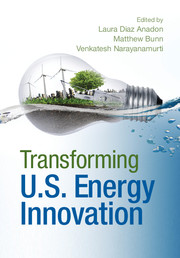 One of the greatest challenges facing human civilization is the provision of secure, affordable energy without causing catastrophic environmental damage. As the world's largest economy, and as a world leader in energy technologies, the United States is a particularly important case. In the light of increased competition from other countries (particularly China), growing concerns about the local and global environmental impacts of the energy system, an ever-present interest in energy security, and the realization that technological innovation takes place in a complex ecosystem involving a wide range of domestic and international actors, this volume provides a comprehensive and analytical assessment of the role that the U.S. government should play in energy technology innovation. It will be invaluable for policy makers in energy innovation and for researchers studying energy innovation, future energy technologies, climate-change mitigation, and innovation management. It will act as a supplementary textbook for courses on energy and innovation.