Bennett Institute for Public Policy
The Institute is Directed by Professors Michael Kenny and Diane Coyle.
"Our goal is to rethink public policy in an era of turbulence and growing inequality. Our research connects the world leading work in technology and science at Cambridge with the economic and political dimensions of policy making. We are committed to outstanding teaching, policy engagement, and to devising sustainable and long-lasting solutions."
The Bennett Institute for Public Policy at the University of Cambridge aims to become a world leader in achieving successful and sustainable solutions to some of the most pressing problems of our time.
This is a critical moment to establish such an Institute, which has at its heart a commitment to a deeper analysis of the economic, social and political systems in which policy is developed; the creation of powerful new networks of policy-makers, influencers and researchers; and the development of a new generation of reflexive and critical policy leaders.
We bring together the world-class research of Cambridge in technology, engineering and the natural sciences with a deep understanding of the social and political forces that are remaking democracy and generating fundamental challenges for governments across the world.
Our work reflects a readiness to move away from the technocratic assumption that there are technical fixes or ready made solutions to intractable challenges arising from resource scarcity.
The Institute seeks to drive forward research into the growing demand for a more equitable distribution of the world's natural and social assets and examine the impact that technological change is having on the nature of work, community and consumption around the world.
The website for the Bennett Institute for Public Policy is: www.bennettinstitute.cam.ac.uk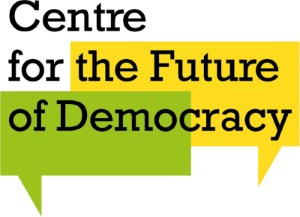 The Future of Democracy
The Bennett Insitute houses the Centre for the Future of Democracy led by Professor David Runciman.
The website for the Future of Democracy is here