Chinese Firms, Global Firms: Industrial Policy in the Era of Globalisation
By Peter Nolan
Published by Routledge November 2013
China has achieved remarkable, sustained economic growth under the policies of 'reform and opening up' put into place since the late 1970s. China's industrial policies have nurtured a large group of firms with high profits and a high market capitalisation. However, few people in the West can name a single Chinese firm. During the modern era of capitalist globalisation firms from the high income countries have spread their business systems across the world. This has presented a profound challenge for industrial policy in developing countries, including even China, the world's second largest economy. China is unique among large latecomer developing countries in having reached the position of being a huge, fast-growing economy, with a tremendous impact on the rest of the world, but lacking a substantial group of globally competitive firms. This volume explores this paradox. Fully understanding the industrial policy challenge that the era of capitalist globalisation has produced for China is essential for harmonious international relations.
---
The Confidence Trap:
A History of Democracy in Crisis from World War I to the Present
By David Runciman
Published by Princeton University Press October 2013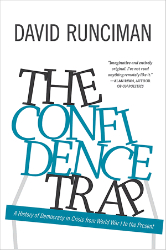 Why do democracies keep lurching from success to failure? The current financial crisis is just the latest example of how things continue to go wrong, just when it looked like they were going right. In this wide-ranging, original, and compelling book, David Runciman tells the story of modern democracy through the history of moments of crisis, from the First World War to the economic crash of 2008. A global history with a special focus on the United States, The Confidence Trap examines how democracy survived threats ranging from the Great Depression to the Cuban missile crisis, and from Watergate to the collapse of Lehman Brothers. It also looks at the confusion and uncertainty created by unexpected victories, from the defeat of German autocracy in 1918 to the defeat of communism in 1989. Throughout, the book pays close attention to the politicians and thinkers who grappled with these crises: from Woodrow Wilson, Nehru, and Adenauer to Fukuyama and Obama.
The Confidence Trap shows that democracies are good at recovering from emergencies but bad at avoiding them. The lesson democracies tend to learn from their mistakes is that they can survive them--and that no crisis is as bad as it seems. Breeding complacency rather than wisdom, crises lead to the dangerous belief that democracies can muddle through anything--a confidence trap that may lead to a crisis that is just too big to escape, if it hasn't already. The most serious challenges confronting democracy today are debt, the war on terror, the rise of China, and climate change. If democracy is to survive them, it must figure out a way to break the confidence trap.
---
The Securitization of Migration
A study of Movement and Order
By Philippe Bourbeau
Published by Routledge September 2013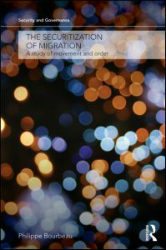 The international movement of people is provoking worldwide anxiety and apprehension. Nation-states around the globe, especially Western ones, are cracking down on migration for security reasons. International migration has become a key security issue and is perceived, by some, as an existential security threat.
The Securitization of Migration is about the movement of people and the system of order underpinning the movement. In undertaking a comparative study of Canada and France, the study analyzes the process of securitizing migration. It explores the process of discursively and institutionally integrating international migration into security frameworks that emphasize policing and defence. Drawing upon social theory, migration studies, and Securitization Theory, Philippe Bourbeau seeks to understand the concepts of power underlying security frameworks and how these affect the treatment of migrants and immigrants. This book is one of the first to systematically and comparatively examine the role of political agents, media agents, and contextual factors in the process of securitizing migration.
The book will be of interest to students and scholars concerned with comparative and theoretical approaches to security and migration studies.
---
The National Interest in Question
Foreign Policy in Multicultural Societies
By Christopher Hill
Published by Oxford University Press August 2013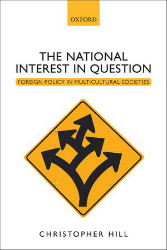 For three decades multiculturalism has been the focus of fierce debates. At the same time Europeans have worried, at the national level and at that of the European Union, about how to relate to a world in which their influence has been steadily reducing. But the two discussions, on society and on foreign policy, have rarely intersected. The events of 11 September 2001 did shock the citizens of Western countries into an awareness that international politics could literally explode onto their home streets, and generated fear and suspicion about and among minority groups. But the excessive focus on terrorism and on Islam which followed hardly did justice to the deeper processes of transnationally induced change which were at work.
This book attempts to go beyond the emotive political debate to show how foreign policy and domestic society have been becoming more entangled with each other for some time. It focuses on the more established Member States of the European Union and the varying paths which they have taken in coping with the new domestic environment fostered by increased migration, ethno cultural diversity, and transnational relations. It investigates the contrasting approaches taken by the European states to what is loosely called 'multiculturalism', and analyses their impact on the interplay between foreign policy and domestic society, something which is now a structural feature of political life. It concludes with the argument that since domestic society is now taking on some of the diversity associated with international relations, governments can no longer assume a national consensus in their relations with the outside world, let alone the steady homogenisation of world society.
---
Dialogue, Politics and Gender
Edited by Jude Browne
Published by Cambridge University Press May 2013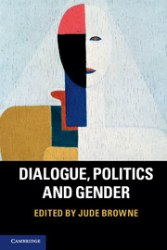 Dialogue is promoted by its supporters as a pluralising force capable of accommodating the moral disagreement inevitable in every sphere of human society, but this promise is widely and vehemently challenged. How are we to determine the principles upon which the dialogical exchange should take place? How should we think of ourselves as interlocutors? Should we associate dialogue with the desire for consensus? How should we determine decision-making? What are the gender dynamics of dialogical politics and how much do they matter? This book brings together internationally recognised expert authors from the fields of political and social theory, political philosophy and international relations to consider these controversial questions anew from a range of theoretical positions. The differences of opinions and clashes of views make for a fascinating and highly informative read.
---
Ideas of Education
Philosophy and Politics from Plato to Dewey
Edited by Christopher Brooke and Elizabeth Frazer
Published by Routledge May 2013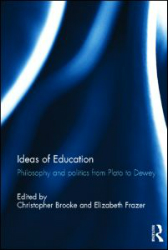 There has always been a strong relationship between education and philosophy - especially political philosophy. Renewed concern about the importance and efficacy of political education has revived key questions about the connections between the power to govern, and the power to educate. Although these themes are not always prominent in commentaries, political writings have often been very deeply concerned with both educational theory and practice. This invaluable book will introduce the reader to key concepts and disputes surrounding educational themes in the history of political thought.
The book draws together a fascinating range of educational pioneers and thinkers from the canon of philosophers and philosophical schools, from Plato and Aristotle, down to Edward Carpenter and John Dewey, with attention along the way paid to both individual authors like Thomas Hobbes and Mary Wollstonecraft, as well as to intellectual movements, such as the Scottish Enlightenment and the Utopian Socialists. Each thinker or group is positioned in their historical context, and each chapter addresses the structure of the theory and argument, considering both contemporaneous and current controversies.
This book will be of interest to students, researchers and scholars of education, as well as students and teachers of political theory, the history of political thought, and social and political philosophy.
---
Routledge Handbook of Regionalism & Federalism
Edited by John Loughlin, John Kincaid, Wilfried Swenden
Published by Routledge May 2013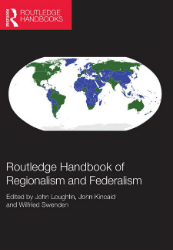 Almost all states are either federal or regionalised in some sense. It is difficult to find a state that is entirely unitary and the Routledge Handbook of Regionalism and Federalism necessarily takes in almost the entire world. Both federalism and regionalism have been subjects of a vast academic literature mainly from political science but sometimes also from history, economics, and geography. This cutting edge examination seeks to evaluate the two types of state organization from the perspective of political science producing a work that is analytical rather than simply descriptive.
The Handbook presents some of the latest theoretical reflections on regionalism and federalism and then moves on to discuss cases of both regionalism and federalism in key countries chosen from the world's macro-regions. Assembling this wide range of case studies allows the book to present a general picture of current trends in territorial governance. The final chapters then examine failed federations such as Czechoslovakia and examples of transnational regionalism - the EU, NAFTA and the African Union.
Covering evolving forms of federalism and regionalism in all parts of the world and featuring a comprehensive range of case studies by leading international scholars this work will be an essential reference source for all students and scholars of international politics, comparative politics and international relations.
---
The UK Government's 'Big Society' Programme and Catholic Social Teaching
By John Loughlin, Peter Allott, and Richard Crellin
Published by Matthew James Publishing April 2013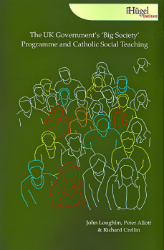 The UK Government's 'Big Society' Programme and Catholic Social Teaching explores and analyses the relationship between the UK Government's 'Big Society' programme and CST. Drawing on primary source such as political manifestos and Government White Papers as well as academic works, think tank reports and interviews with key informants, it describes to what extent CST had influenced the Big Society programme but also seeks to evaluate this programme in the light of CST.
This report will be of interest to policy makers, social policy students, Churches, volunteers and community groups and all those who share the values of CST and the concern for the role of faith in public life and who seek a fairer and more just society. The project has been generously supported by the Charles Plater Trust.
---
More than Just War
Narratives of the Just War and Military Life
By Charles Jones
 Published by Routledge February 2013
This book raises questions about the just war tradition through a critical examination of its revival and by juxtaposing it with a literary phenomenology of war. Recent public debate about war has leaned heavily on a just-war tradition dating back many centuries. This book examines the recent revival of that tradition in the United States and Britain, arguing that it is less coherent and comprehensive as an approach to the ethical issues arising from war than is generally supposed, and that it is inconsistent in important ways with the theology on which it was originally based. A second line of criticism is mounted through close readings of modern texts in English - from Britain, Australia and the USA – that together constitute a more subjective, bottom-up understanding of the moral dilemmas of military life. In this second tradition the task of representing war is seen as more problematic, and its rationality more questionable, than in just war discourse. Works by William Shakespeare, Sir Walter Scott, James Fennimore Cooper, Stephen Crane, John Buchan, Robert Louis Stevenson, Joseph Conrad, Tim O'Brien and Kurt Vonnegut are featured.
The book will be of great interest to students and scholars of security studies, military studies, theology and international relations.
---