Spotlight: Rasmus Gjedssø Bertelsen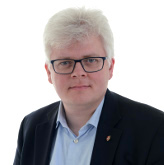 PhD International Relations, Churchill College – 2002-2008
In the fall of 2002, I began my PhD studies in International Politics at the Centre for International Studies (CIS) and Churchill College, at the University of Cambridge, sponsored by Carlsbergfondet. Some of the things you first notice in Cambridge is the internationalisation of talent and financial resources. At that point in time CIS had over 100 PhD students, who were either funded by privatised or nationalised stipends or who paid for their tuition out of their own pocket.
 But this is where I would like to point to the college system as a special aspect of Cambridge (and Oxford). The two universities are public British universities organised into faculties and department which are responsible for teaching and awarding the academic degrees. At the same time, they are associations of 31 private colleges in Cambridge and 44 in Oxford. A college was originally, and can still be described as, a large medieval household with dining halls, a chapel and sleeping quarters; small apartments for student families, and larger apartments for fellows. All students and almost all researchers are members of a college, who accepts students across all subjects. My college is Churchill College, because you obtain a lifelong membership to your college.
Whilst some may struggle to see the academic value of the traditional black college robes, evening prayers in Latin, the countless wine receptions, and the traditions around who may sit at the High Table and who is dining below, the reality is that students here, through these ceremonies, have access to top international researchers in all fields and elites from the fields of politics, government, diplomacy, military, business, media, arts and culture. It is here I believe that many big city universities can learn important lessons about how to bring their students and researchers together, cross-divisionally, with the contemporary elites in their chosen fields.
Prof Rasmus Gjedssø Bertelsen completed his PhD in International Relations at POLIS between 2002 and 2008. Since then he has been a postdoctoral researcher at Harvard, United Nations University (Yokohama), Aalborg University and is now Professor of Northern Studies and Barents Chair in Politics at The Arctic University of Norway (Tromsø).
Kindly translated from the Danish by Stina Cuthbert.